Rodial's Beginners Guide to Retinol
We answer all of your questions about retinol including:
What is retinol?

How does retinol work?

When should you start using retinol in your skincare routine?

How should you use retinol for the best results?

How long does it take to see results?
And, of course, our pick of the best retinol-containing products!
What is Retinol?
Retinol is part of the retinoid family and is a chemical derivative of vitamin A - which is an essential vitamin needed for many functions of the body. Retinol is a popular ingredient in skin care, particularly for reducing wrinkles, improving collagen production and treating acne among other benefits.
What does Retinol do?
Retinol encourages skin cells to divide more quickly which therefore allows the rapid build up of the protective top layer of skin, the epidermis.
As we age, the natural production of collagen and fibres that give your skin lift and elasticity in the epidermis declines, which results in the skin becoming more frail and therefore prone to wrinkles, sun spots and other types of visible skin damage.
To counteract these issues, retinol can help by thickening the epidermis through increased cell production and the production of natural chemicals that keep skin plump and hydrated.
In short, retinol can help to:
Reduce fine lines and wrinkles through the increased production of collagen

Stimulate new blood vessels in the skin to improve skin colour

Soften rough patches of skin

Fade the appearance of age spots

Reduce the appearance of pimples and acne on the skin

Tighten pores
When to start using Retinol
There is no set age for when you can start using retinol. As retinol is often used for treating acne, hyperpigmentation and scarring, it is safe for acne-prone teenagers and those with younger skin.
If you want to start using retinol to prevent ageing, then the best age is in your mid 20s, when your collagen and elastin production start to slow down. Preventative care is the most effective way to combat ageing, and using retinol sooner rather than later helps the skin's foundation to resist wrinkling as you age.
How often to use Retinol
Dermatologists recommend introducing retinol to your skincare routine slowly and gently. Start off with a medium strength product (between 0.04% to 0.1%) and use it twice a week - then slowly up the frequency as your skin gets used to the product over the first few weeks.
Remember to only use retinol at night and wear sunscreen or SPF drops every day. Retinol heightens your skin's sensitivity to UV rays so protecting your skin during the day is vital.
Pro tip: Always use SPF the day after using retinol products to ensure your skin stays protected yet can benefit from the effects of retinol.
How to to use Retinol
Step 1: At night time, thoroughly cleanse your face and apply an eye gel such as Dragon's Blood Eye Gel
Step 2: Wait for a few minutes until your skin is completely dry
Step 3: Take a pea-size amount of either your retinol cream or retinol drops and apply to the face with your fingertips, starting at the chin and working in an upward and outward motion.
Step 4: Finish with a moisturiser containing ingredients that work well with retinol such as hyaluronic acid
You might notice more breakouts once you start using retinol. It is common to see acne get worse before it improves as retinol can encourage a mass purge of the skin - stick at it and remain consistent to see great results.
Top tip: Getting your brows waxed? Dermatologists at the American Academy of Dermatology Association (AADA) recommend that you stop using any retinol or retinoid products 2-5 days before your appointment. Retinol can make your skin incredibly sensitive so easing up on the use of retinol products reduces the risk of damaging the skin or accidental wax burns.
Which face creams contain Retinol?
If you are looking to introduce retinol into your skincare routine and want to ease yourself in, we recommend incorporating a face cream containing retinol a couple of times a week. Our top picks include:
Dragon's Blood Hyaluronic Night Cream

is a luxurious, overnight skin perfecting moisturiser. As you sleep, this night cream which is formulated with time release retinol, disperses into the skin to plump and smooth the complexion and restore the radiant glow of youth.

Our

Retinol Booster Drops

contain a rejuvenating concentrate that combines retinol with plant-derived bakuchio. These ingredients work together to help reveal a more refined complexion.

Rodial Bee Venom Night Cream

A rich, balm-like gel which absorbs quickly into the skin. Containing gentle retinol microspheres and vitamin c to help retexture and improve the appearance of uneven skin tone and pore size whilst soy isoflavones promote skin elasticity and re-densify.
Pro tip: For the perfect night time routine to help achieve bright and hydrated skin, use a combination of products that enhance each other such as the Rodial Vit C Cleansing Pads, Vit C Energising Sheet Mask, and Vit C Eye Souffle, followed by the Dragon's Blood Hyaluronic Night Cream for glowing, youthful skin.
How long does it take for Retinol to work?
The efficacy of retinol products depends on both the frequency of use and the strength of the retinol product.
After using a mid-strength retinol product, you should start to notice gradual changes in your skin's texture after around 12 weeks of consistent usage. A reduction in signs of ageing such as fine lines and wrinkles will typically take longer - you can expect to see these kinds of changes after around 6 months.
Discover the Rodial Retinol Booster Drops today
Go back to the main Blog or continue shopping here.
References: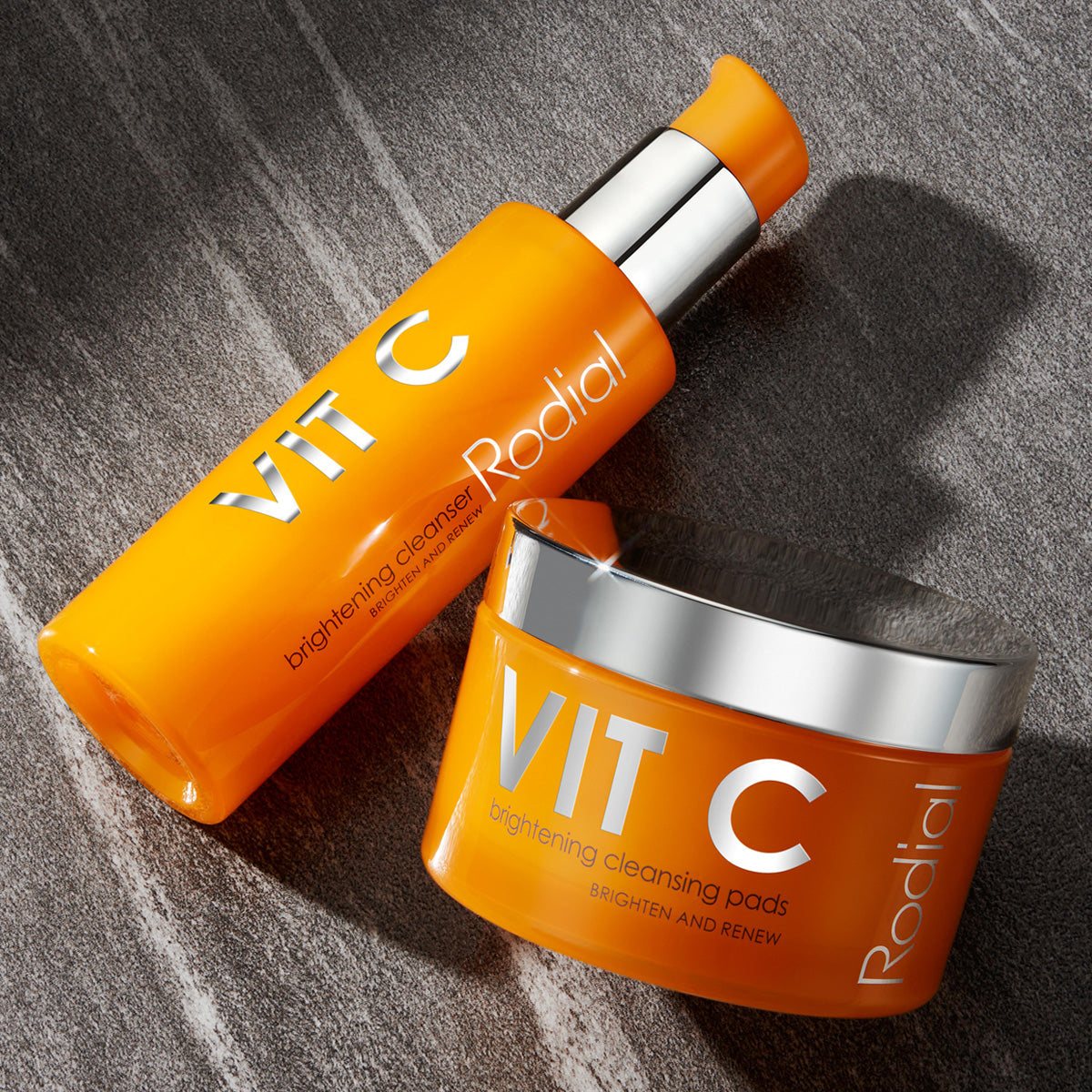 Beginner, intermediate or advanced skincare enthusiast? Here's the order you should complete your skincare routine - with tips from our expert. Read now.
Read More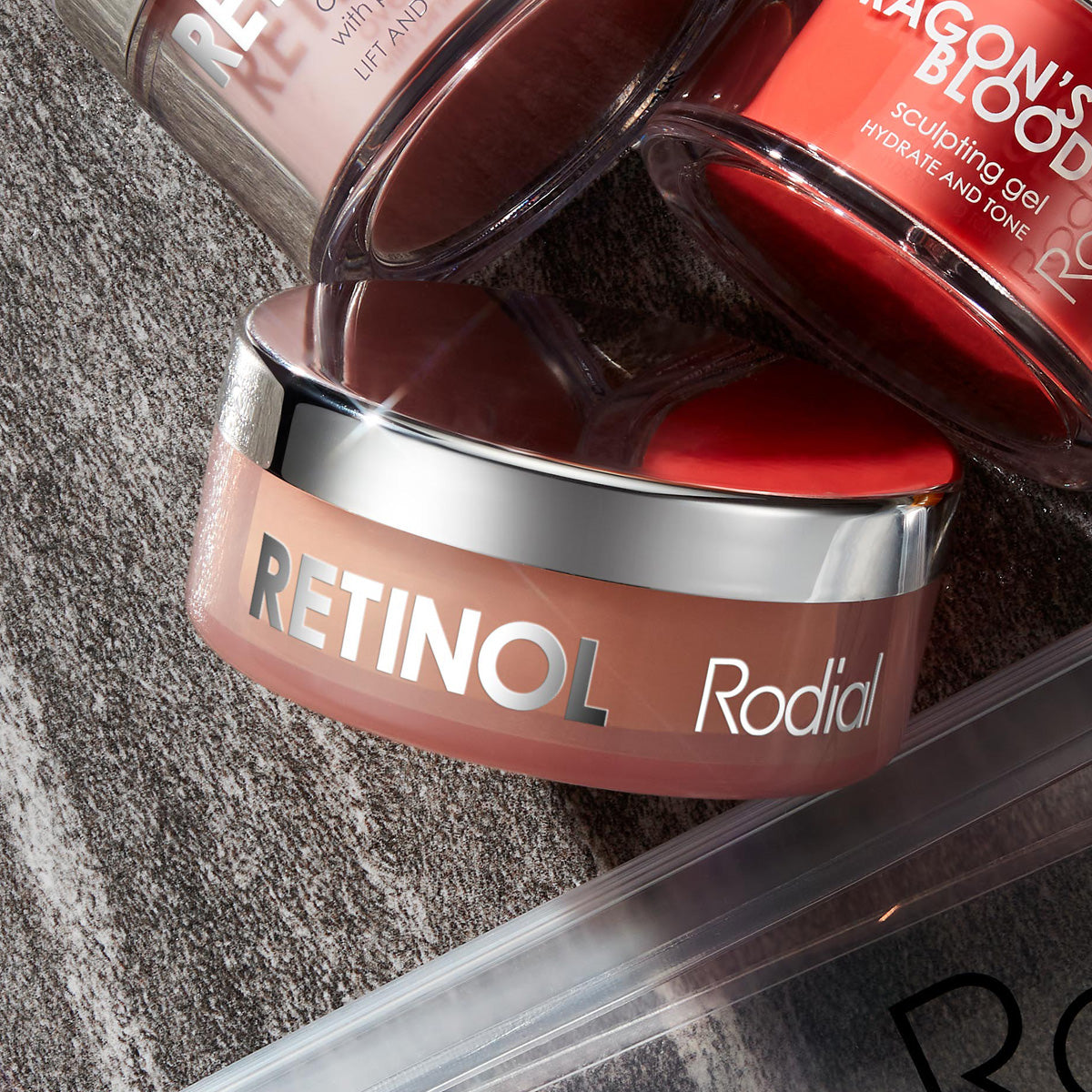 Discover the causes of blocked pores and hormonal acne and what products to use and recommended routines
Read More